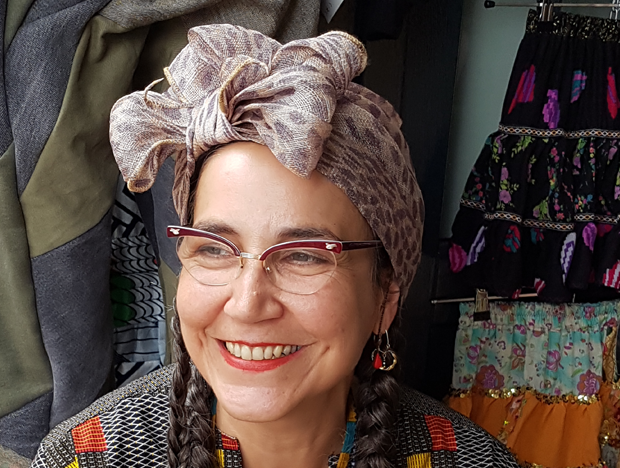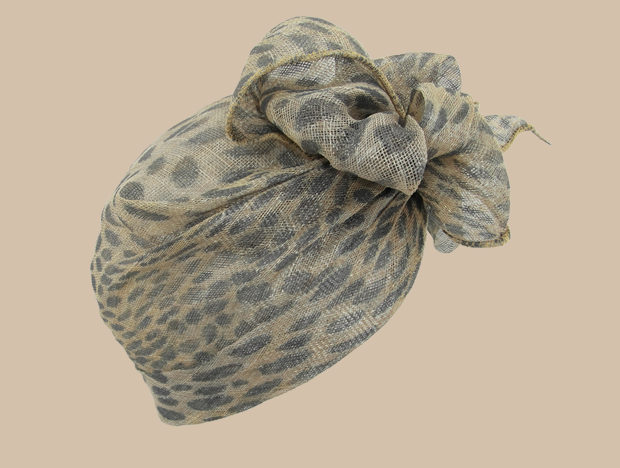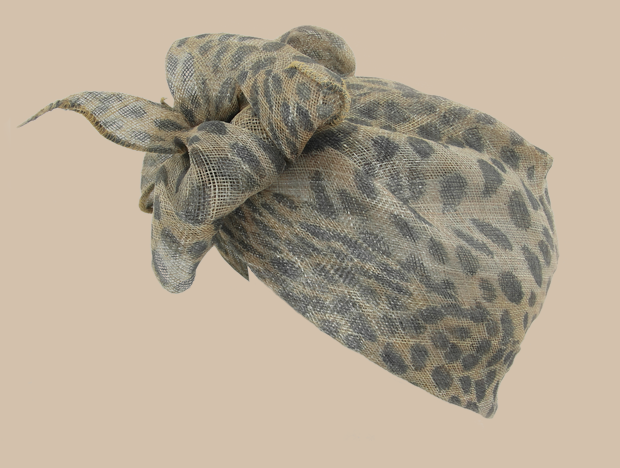 turban deluxe sinamay print
€177,29 incl. VAT
overview
-made to order
-online only
For the turban deluxe sinamay print I used a double layer, keeping the see throughness to a minimum. The impressive bow at CF makes a statement. The turban is fitted with a petersham ribbon, making it sit snugly.
The material used is sinamay, a delicate, strong and very airy material, made from the stalks of the abaca tree. This material is not made to wear in the pouring rain, but can handle a light summer drizzle. It is also not made for wear and tear and needs to be handled with care. To keep in shape always replace the paper when stored. Store in a paper/ cardboard container, do not store in plastic.
If your turban needs freshening up, hang in the bathroom while showering, the damp of the shower will do the trick, if necessary repeat. Do not wash! If you feel you need a little help, feel free to use my cleaning service.

• 56 cm= S
• 58 cm= M
• 60 cm= L
• 62 cm= XL
• 64 cm= XXL
Further more you have:
• 1fA = one fits all, not bound to any size wearable by every size

Other sizes in centimeters are anything between 54cm en 64cm. In general these are custom made sizes often used for personal designs or unique pieces.
To be able to chose the right size it is important to be accurate when measuring your head, ideally you let somebody else do it.
Go to work as follows:
With the help of a soft centimeter, measure around the head, starting at the front approximately 1cm above the eyebrows towards, approximately 1cm above, the ears and over the biggest part of the back of your head( that little bump on the back of your head). Please see picture to give you an idea.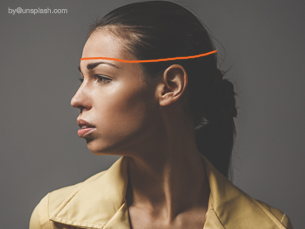 If you are not sure that you are measuring in the right way please contact me. We can set up a Skype meet, so that I can guide the measuring. A friend at your side to help would come in handy, but is not insurpurable.
Once measured you can read in the tab sizes which size you need to choose. Choose the size closest to your measured size.