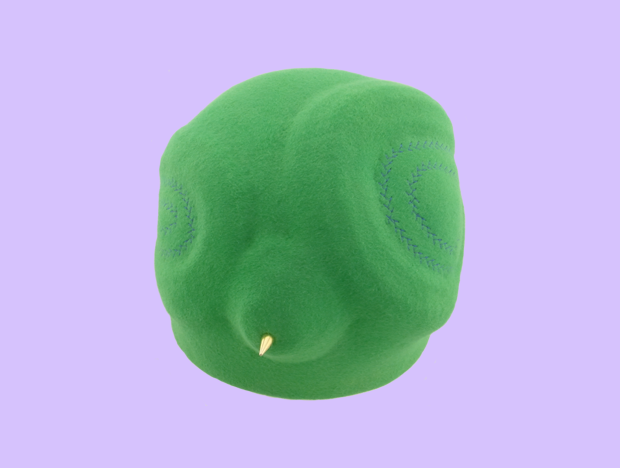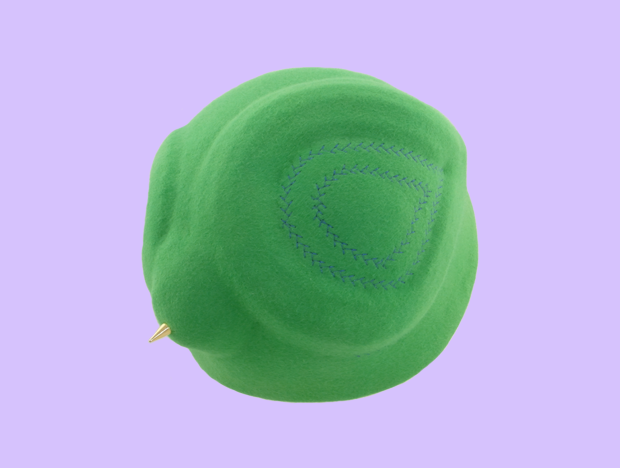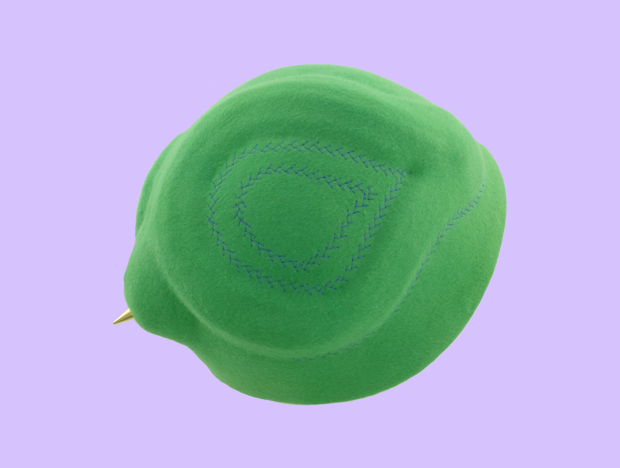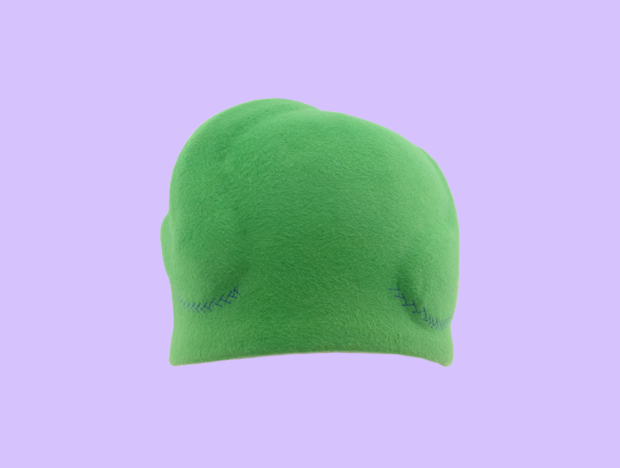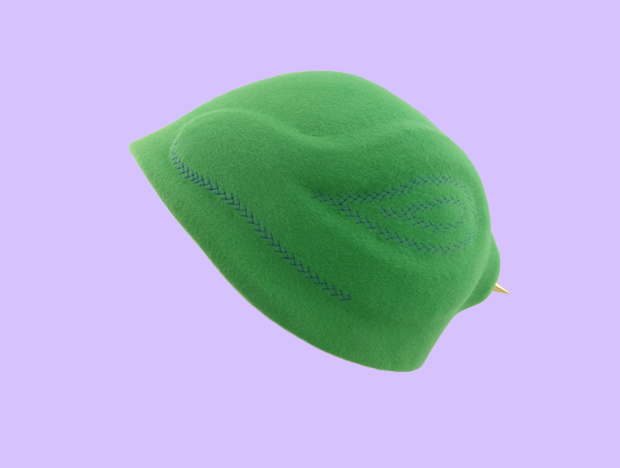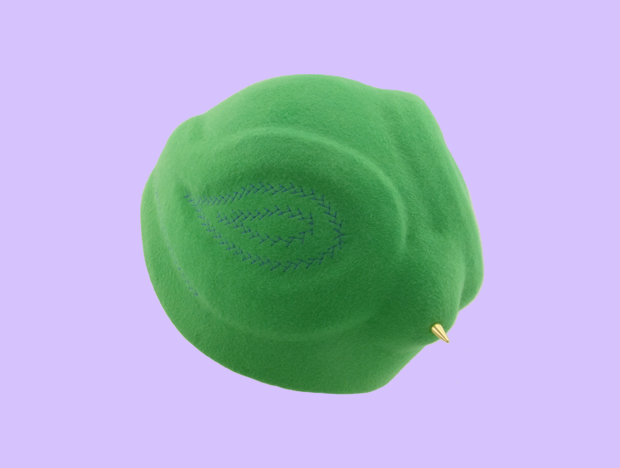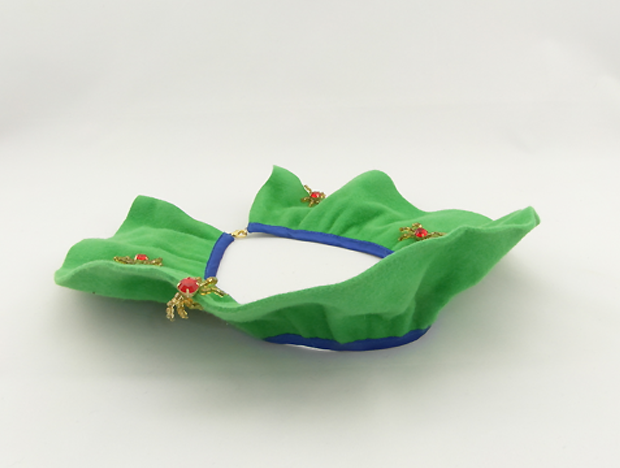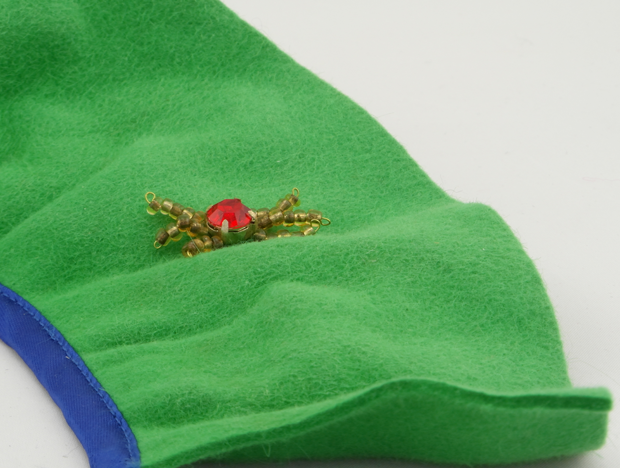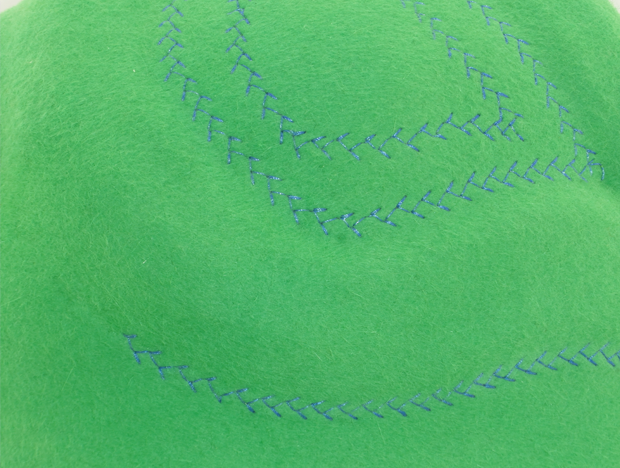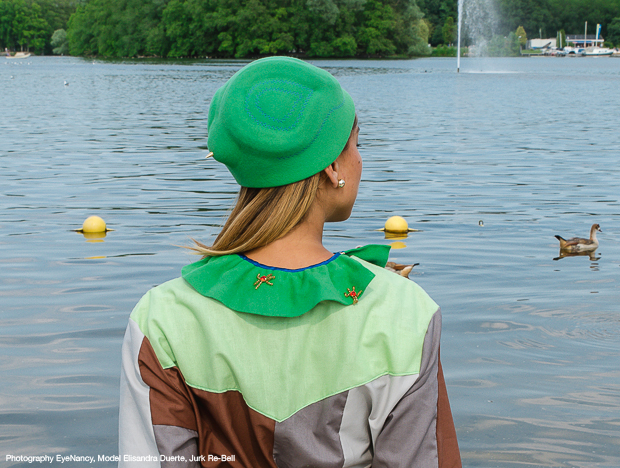 overview
-handmade by Judith
in Amsterdam, NL
-ready made
-
satin,
rhinestone,
wool felt,
glass beads
This bright refreshing turban is called 'bird' because when working on the hat block, that is what I wanted it to look like, a bird. This is a very special and unique piece, as I made the hat block myself and only blocked one wool felt hat before destroying it again. As with many of my hats it is up to you which way you wear this model, back side front works just as well and gives a very different vibe. The turban can be worn with or without the collar. The collar is decorated with little handmade insects with gold bead legs and coral rhinestone bodies, so called sitting in the grass, waiting to be pecked by the gold coloured stud decorating the head of the bird. The collar is trimmed with the same colour blue satin that is used on the turban to embroider the wings.
The turban bird with collar is a size S/small. Please read the information on taking measure before ordering.
The turban bird with collar can not be washed. In general felt hats do not get washed. They can be steam cleaned, not at the cleaners this is something only milliners know how to do and of course the petersham ribbon can be refreshed or replaced. Also a felt hat can be formed back to shape. If you find it needs cleaning, refreshing or forming please use my cleaning service. For storage I advise a closed plastic bag preferable in a hat box or in a place where the hat does not get squashed out of model.
The turban bird with collar is ready to be shipped within 3 working days after receiving the full payment credited. Please read the general terms and conditions for detailed information.

• 56 cm= S
• 58 cm= M
• 60 cm= L
• 62 cm= XL
• 64 cm= XXL
Further more you have:
• 1fA = one fits all, not bound to any size wearable by every size

Other sizes in centimeters are anything between 54cm en 64cm. In general these are custom made sizes often used for personal designs or unique pieces.
To be able to chose the right size it is important to be accurate when measuring your head, ideally you let somebody else do it.
Go to work as follows:
With the help of a soft centimeter, measure around the head, starting at the front approximately 1cm above the eyebrows towards, approximately 1cm above, the ears and over the biggest part of the back of your head( that little bump on the back of your head). Please see picture to give you an idea.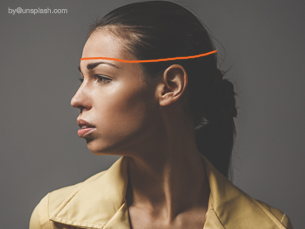 If you are not sure that you are measuring in the right way please contact me. We can set up a Skype meet, so that I can guide the measuring. A friend at your side to help would come in handy, but is not insurpurable.
Once measured you can read in the tab sizes which size you need to choose. Choose the size closest to your measured size.