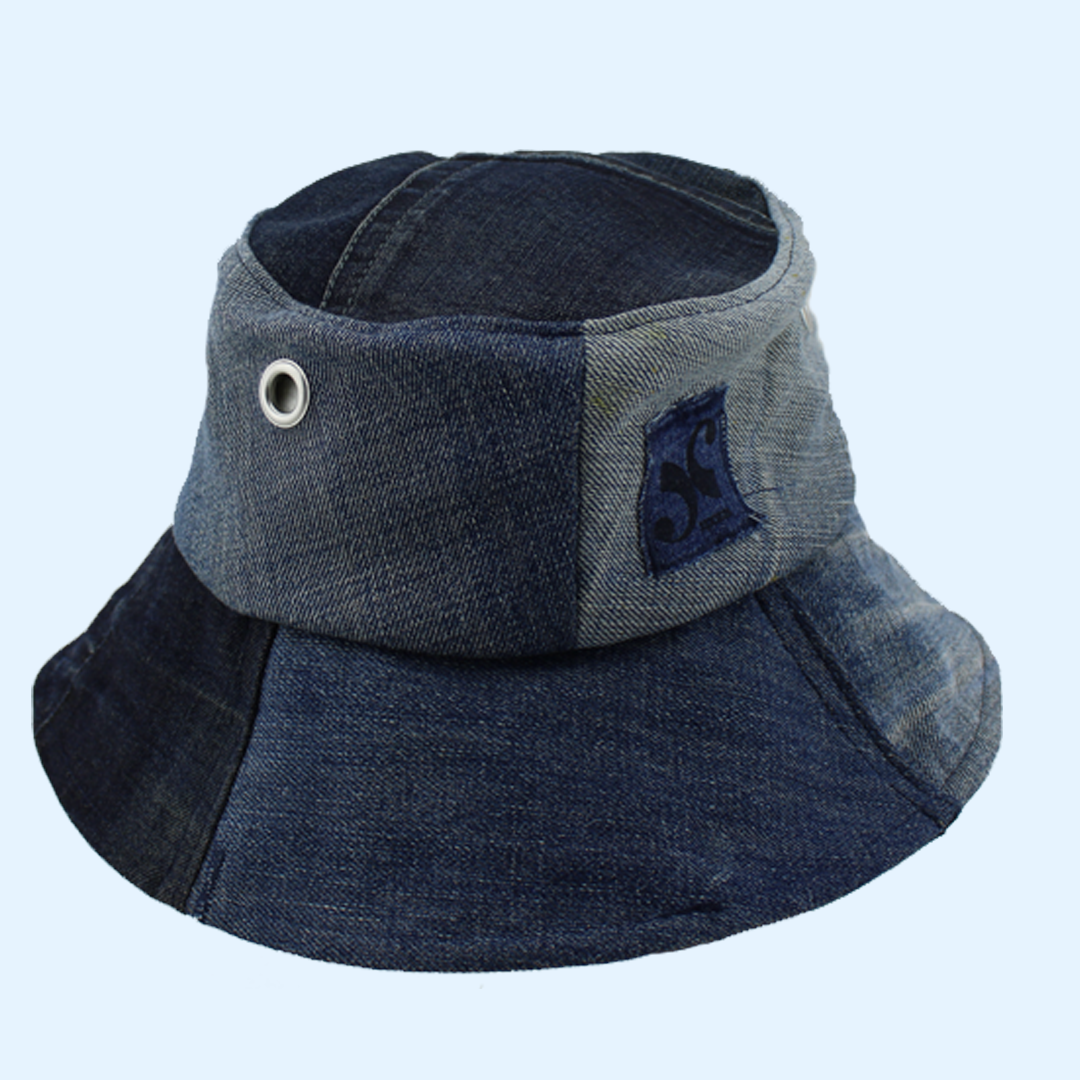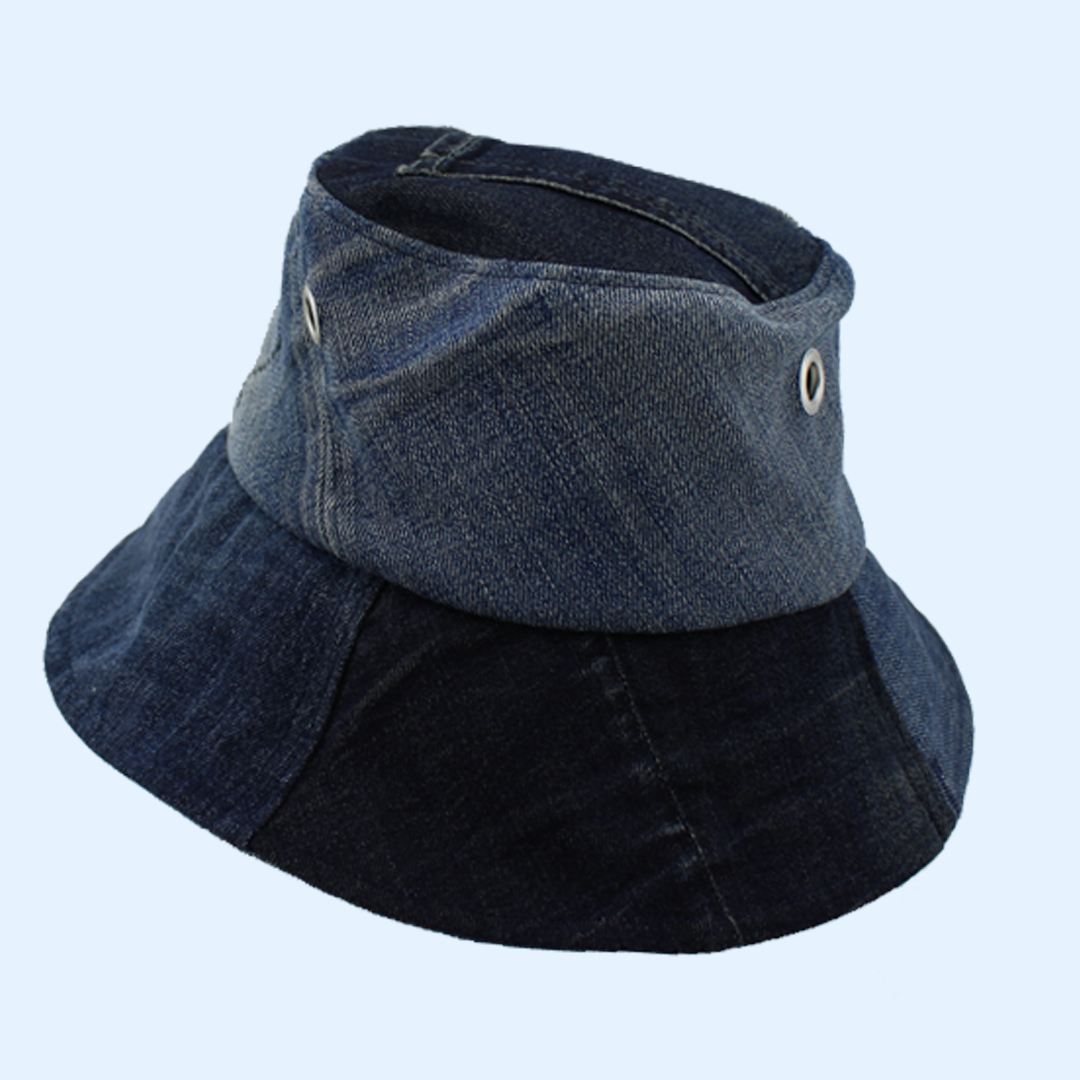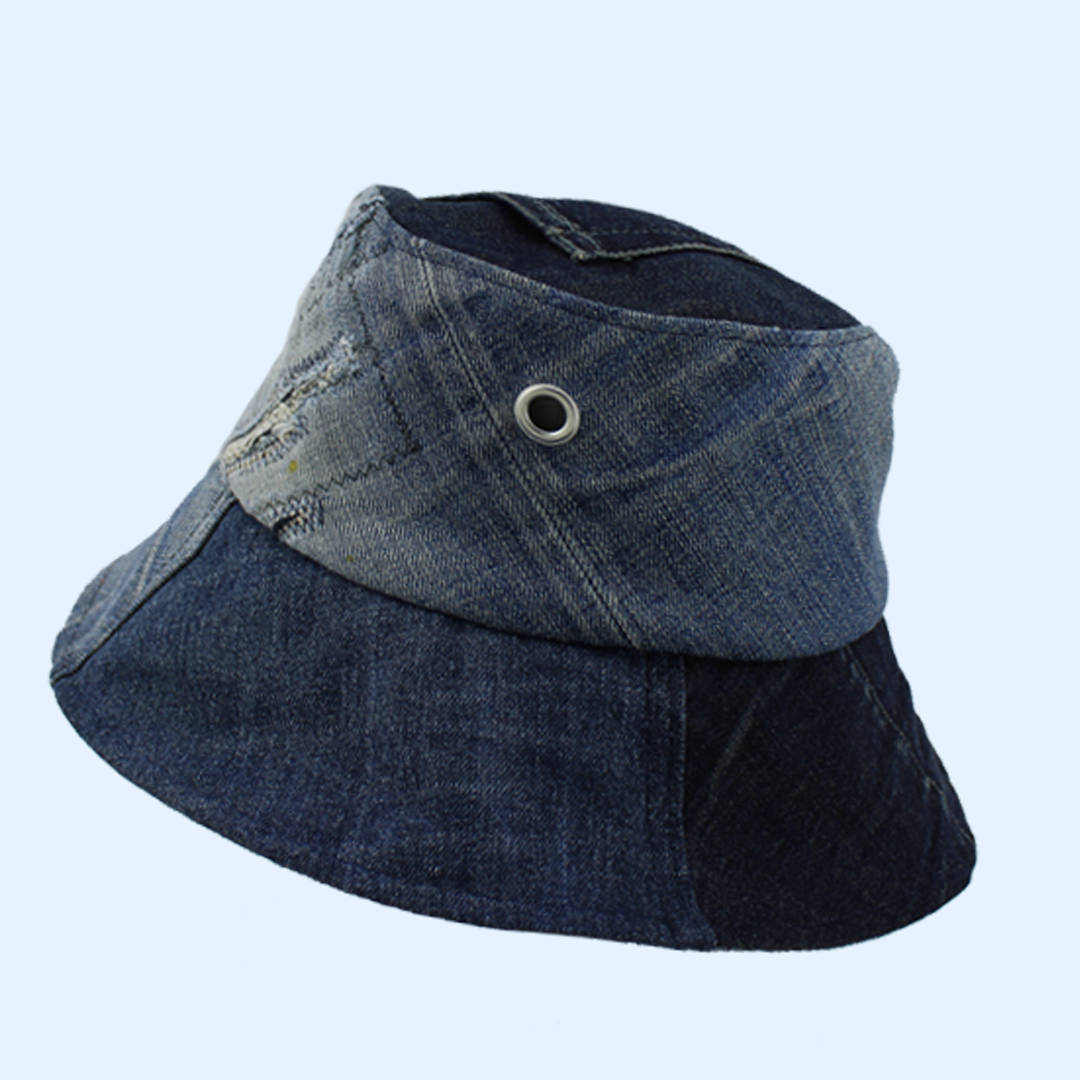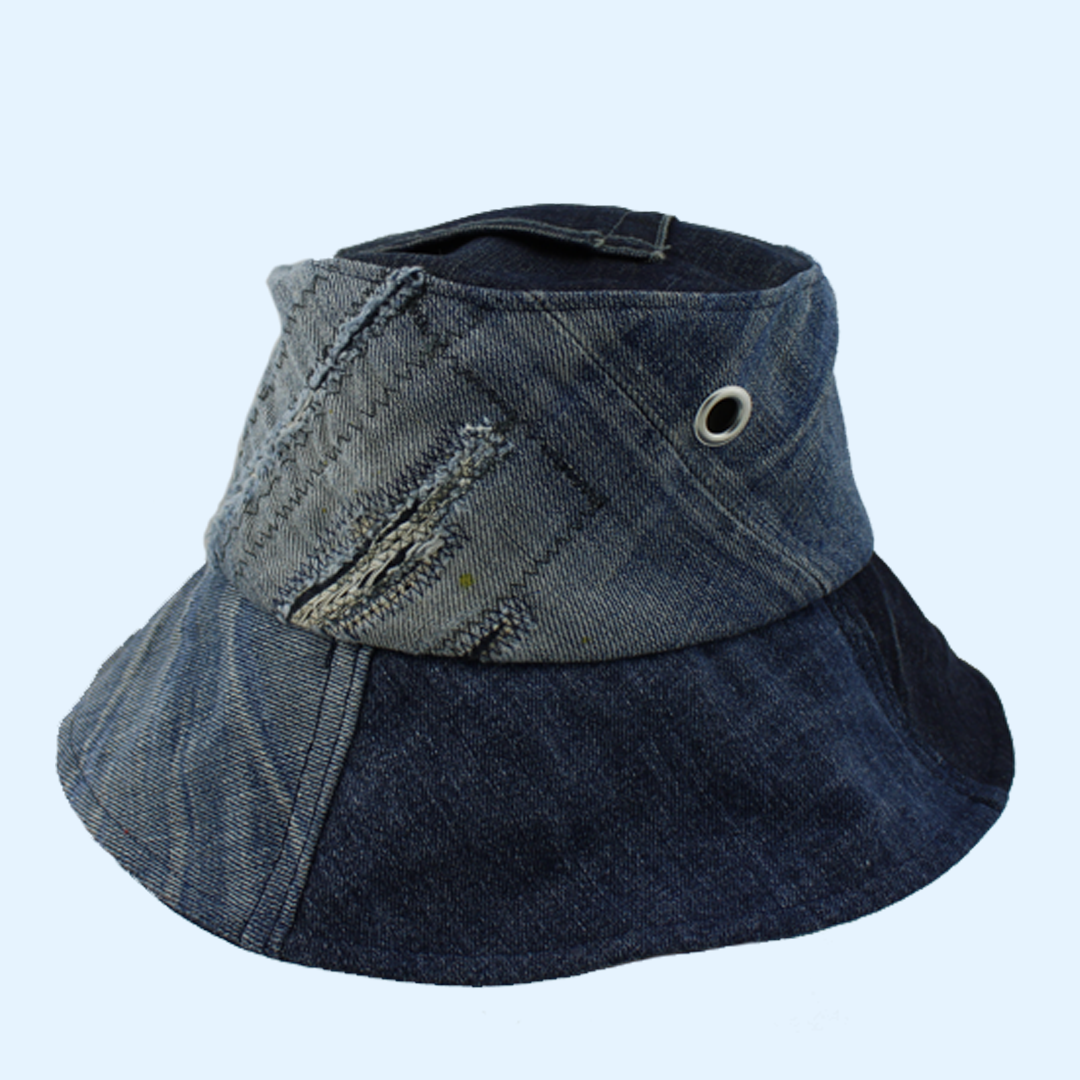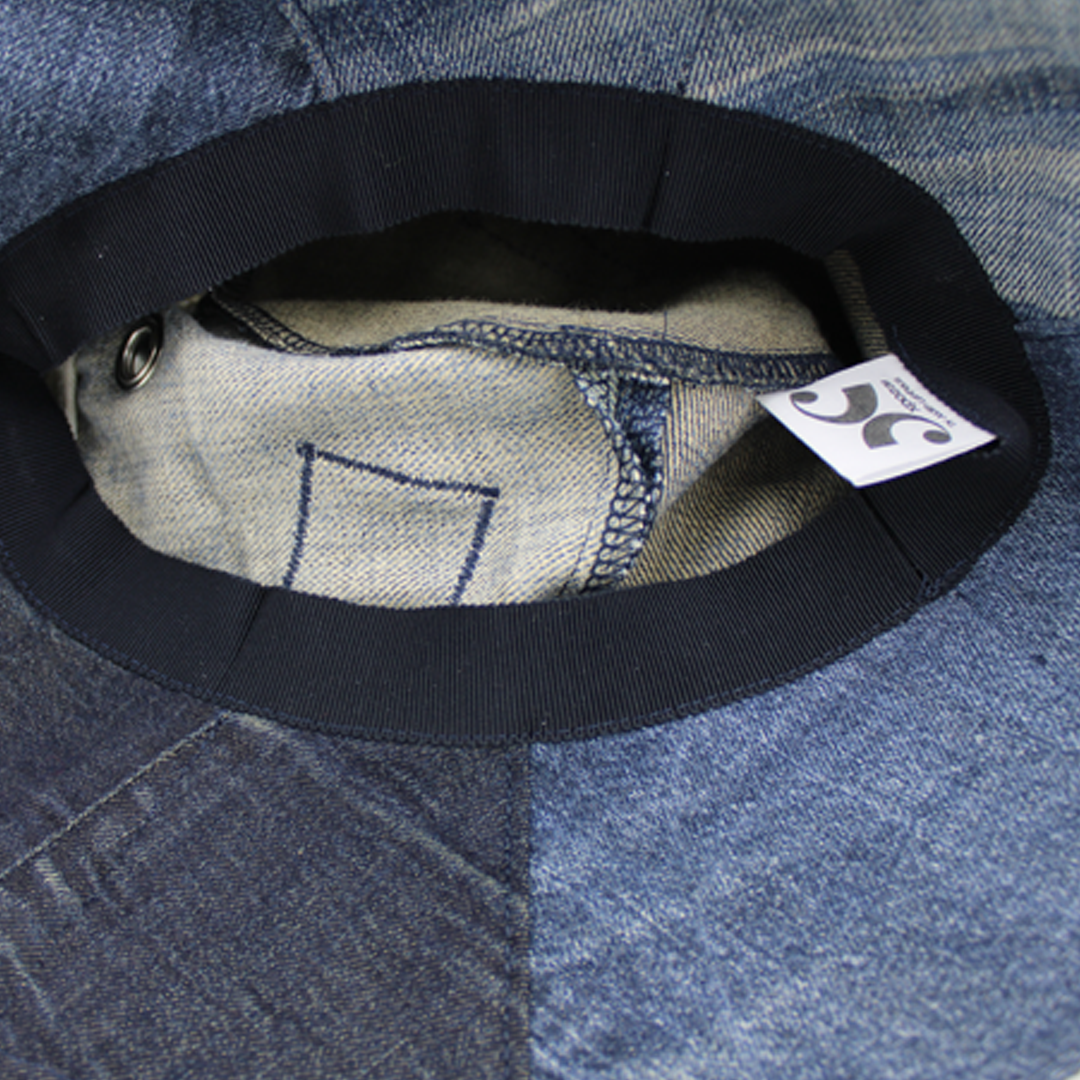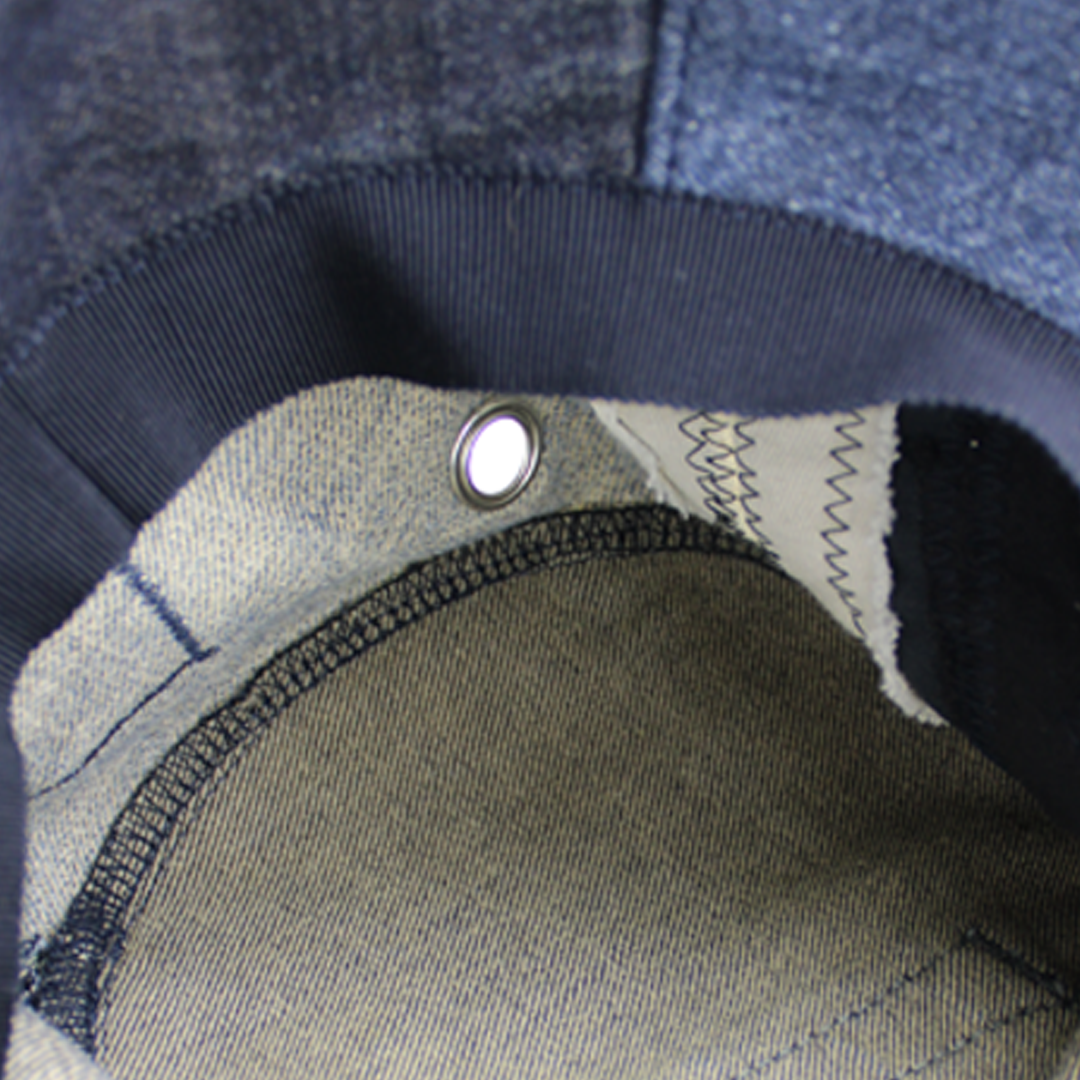 buckethat low upcycle denim
€75,69 incl. VAT
overview
-handmade by Judith
in Amsterdam, NL
-made to order
-sold out
-
new materials,
post consumer
-
upcycled denim,
eyelets silver metal
sold out
This buckethat is a great allrounder!
The brim of this buckethat is longer than with most buckethats, 8cm to be precise and that makes that you get a great shadow unto nearly the tip of your nose, in summertime. With the 3 silver eyelets of 10mm diameter( outer diameter 18mm) in a approximately 9cm high crown, you don't get a hot head and actually can sometimes even feel the breeze.
During the wetter periods of the year you might consider waxing the hat with 1 or more layers making it water repellant, you can find information on this subject in the about section on the site.
And If your not prone to getting a cold head you could probably wear it during winter too, if not, you might consider purchasing the fitting flannel lining which will be in store at the end of next week.
I am a fan and have been wearing this hat all last summer to bring it to the test.
The buckethat low comes in multi blue or multi black, meaning I make a nice combination of blues or blacks. If you have preferences on the shades( light blue/ black, medium blue/ black, dark blue/ black) used please specify this later on in your ordering proces, using the above mentioned terms.
The buckethat generally comes without ripped/ repaired parts like those seen on these pictures. But if you like the used look you can specify this later on in the ordering process and I will do my best to find something fitting.

• 56 cm= S
• 58 cm= M
• 60 cm= L
• 62 cm= XL
• 64 cm= XXL
Further more you have:
• 1fA = one fits all, not bound to any size wearable by every size

Other sizes in centimeters are anything between 54cm en 64cm. In general these are custom made sizes often used for personal designs or unique pieces.
To be able to chose the right size it is important to be accurate when measuring your head, ideally you let somebody else do it.
Go to work as follows:
With the help of a soft centimeter, measure around the head, starting at the front approximately 1cm above the eyebrows towards, approximately 1cm above, the ears and over the biggest part of the back of your head( that little bump on the back of your head). Please see picture to give you an idea.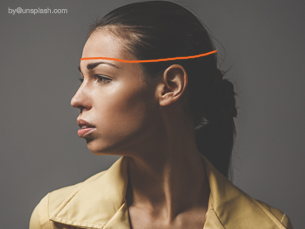 If you are not sure that you are measuring in the right way please contact me. We can set up a Skype meet, so that I can guide the measuring. A friend at your side to help would come in handy, but is not insurpurable.
Once measured you can read in the tab sizes which size you need to choose. Choose the size closest to your measured size.