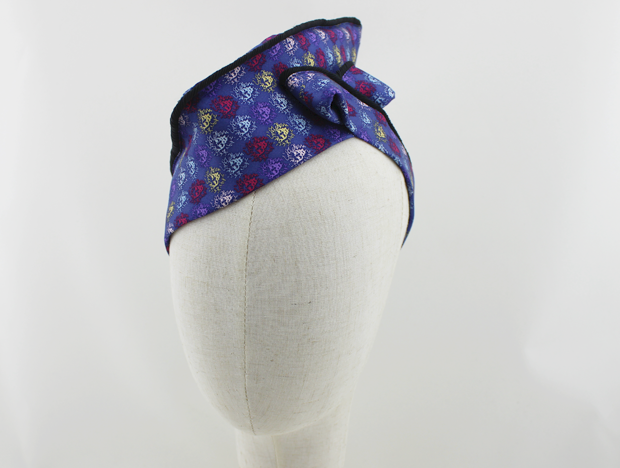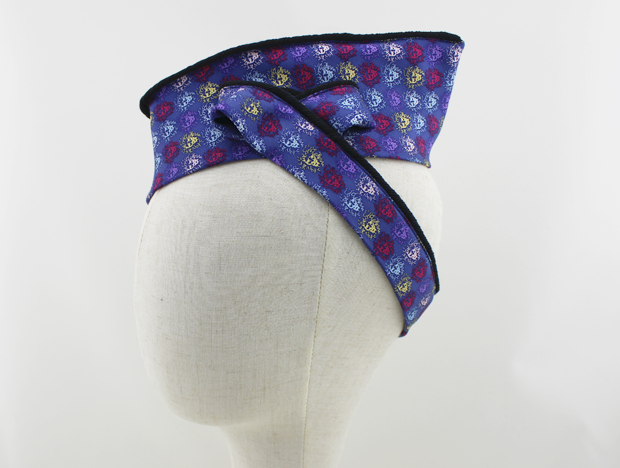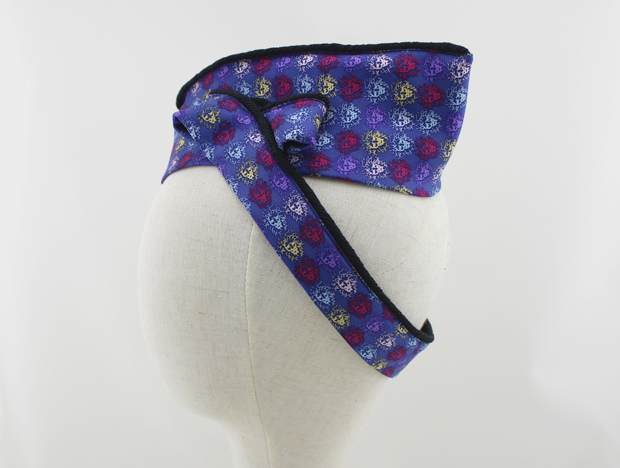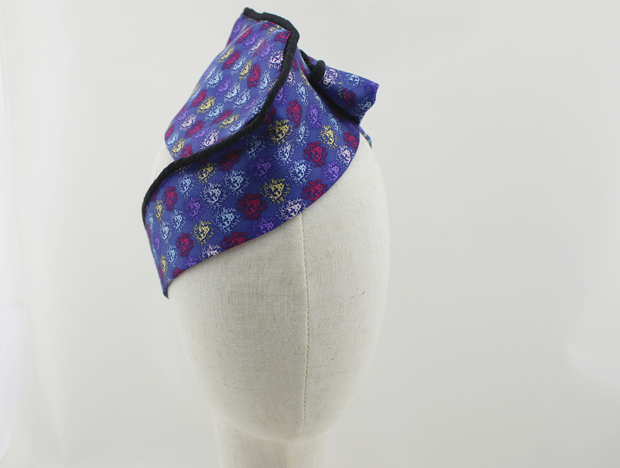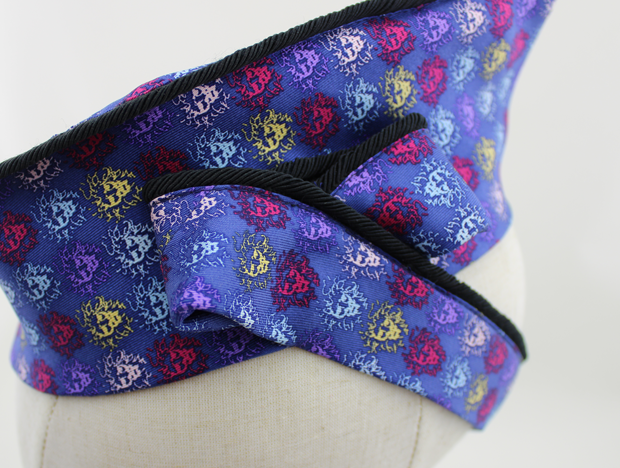 fascinator ties lion print marine girl
€132,85 incl. VAT
overview
-made to order
-online only
-
deadstock,
limited edition,
pre consumer
Fascinator lion print marine girl is 'Small but precious' a great up-cycle product. By chance I got hold of a pile of deadstock ties, pre consumer, still in their original wrapping. The lovely lion print is so colourful, that I decided to work them all with black and the result is splashing. Any little black dress makes your outfit perfect.
Marine girl is based on the idea of those little foldable caps from the marine corps. Marine girl is worn around the back of the head with a band, starting on one side behind the ear and ending on the other side over the ear, an asymmetrical form. This little fascinator can be worn by people with long as well as short and in between length of hair. You can wrap your hair around the band to create a fake bob line, but you could also wear your hair down or in a ponytail as well as in a bun.
The base colour is blue nearly purple satin and printed with light blue, bright purple, yellow and red lion portraits. The fascinator is piped with a black twisted shining piping.
The fascinator lions print marine girl can be hand washed in luke warm water, dried with a towel, after which you mold it back to shape and let it dry. If you feel this out of reach, you can always use my cleaning service.

• 56 cm= S
• 58 cm= M
• 60 cm= L
• 62 cm= XL
• 64 cm= XXL
Further more you have:
• 1fA = one fits all, not bound to any size wearable by every size

Other sizes in centimeters are anything between 54cm en 64cm. In general these are custom made sizes often used for personal designs or unique pieces.
To be able to chose the right size it is important to be accurate when measuring your head, ideally you let somebody else do it.
Go to work as follows:
With the help of a soft centimeter, measure around the head, starting at the front approximately 1cm above the eyebrows towards, approximately 1cm above, the ears and over the biggest part of the back of your head( that little bump on the back of your head). Please see picture to give you an idea.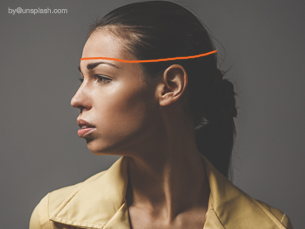 If you are not sure that you are measuring in the right way please contact me. We can set up a Skype meet, so that I can guide the measuring. A friend at your side to help would come in handy, but is not insurpurable.
Once measured you can read in the tab sizes which size you need to choose. Choose the size closest to your measured size.