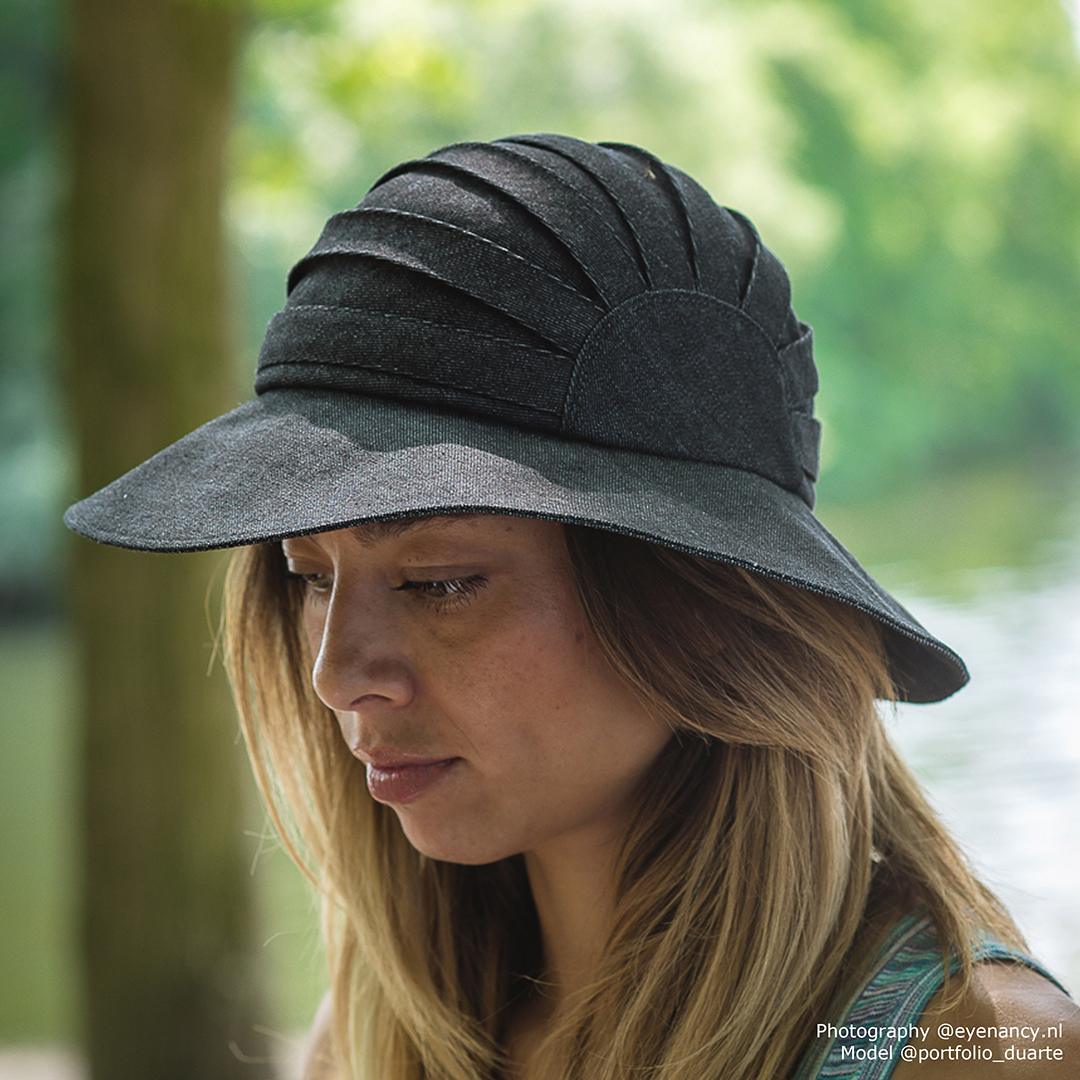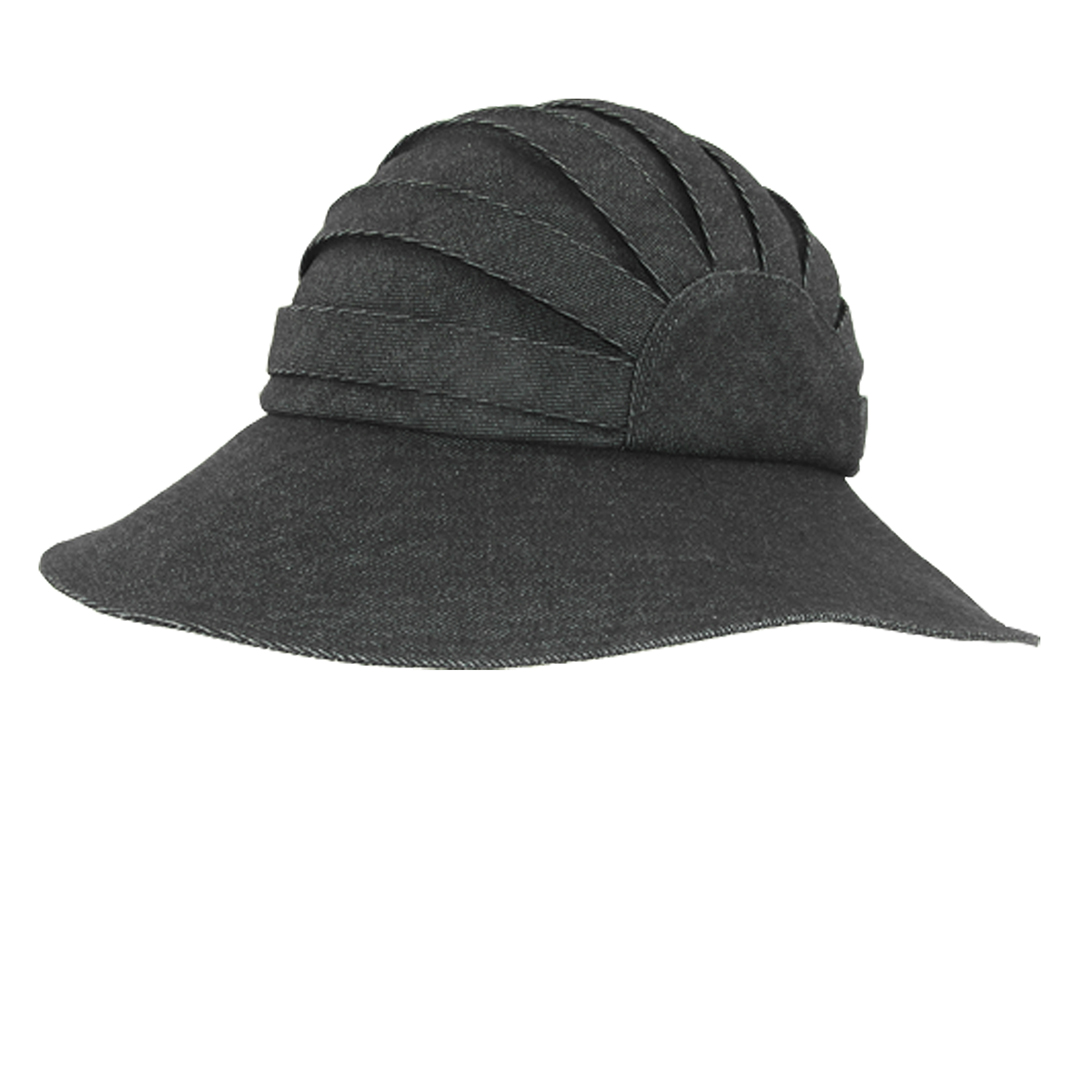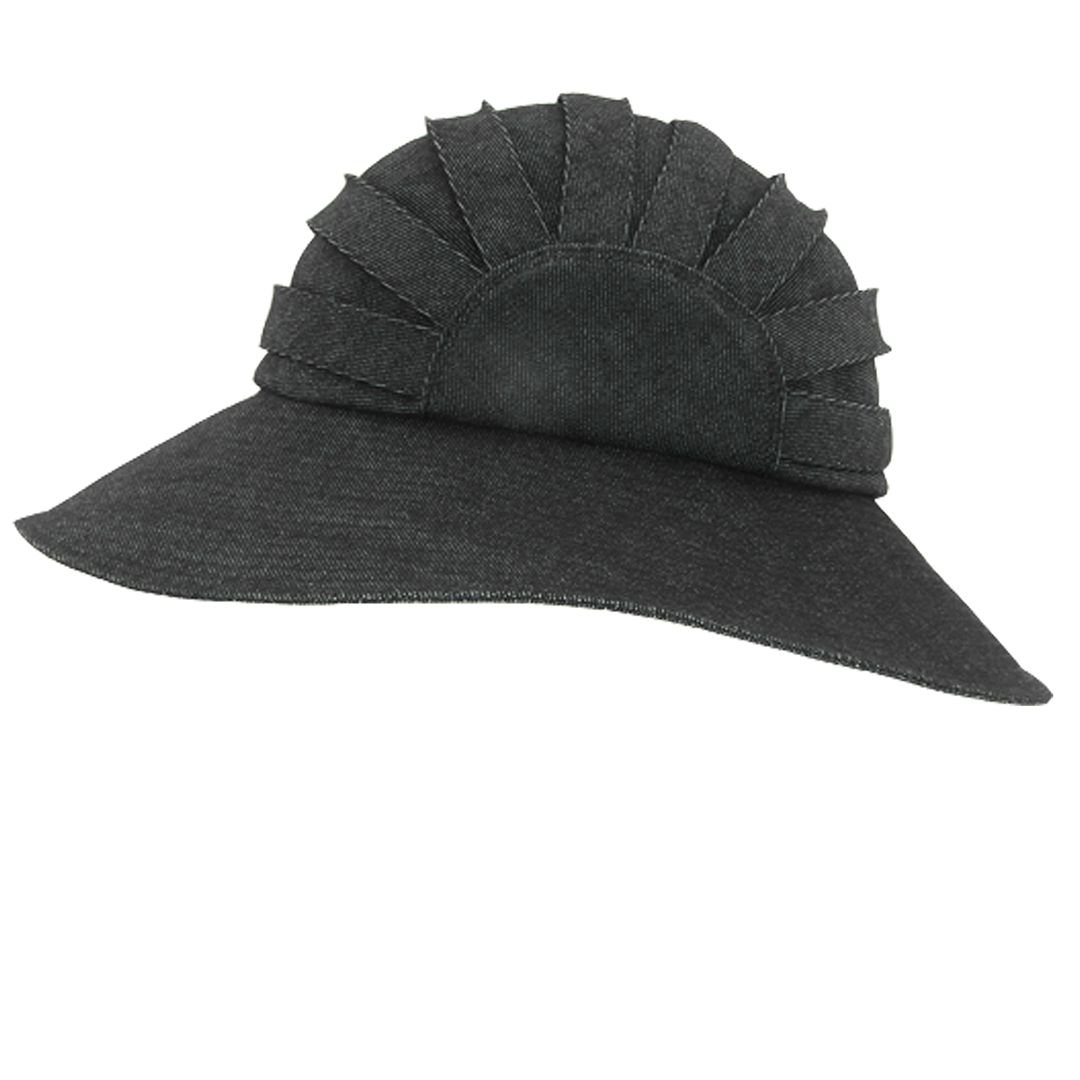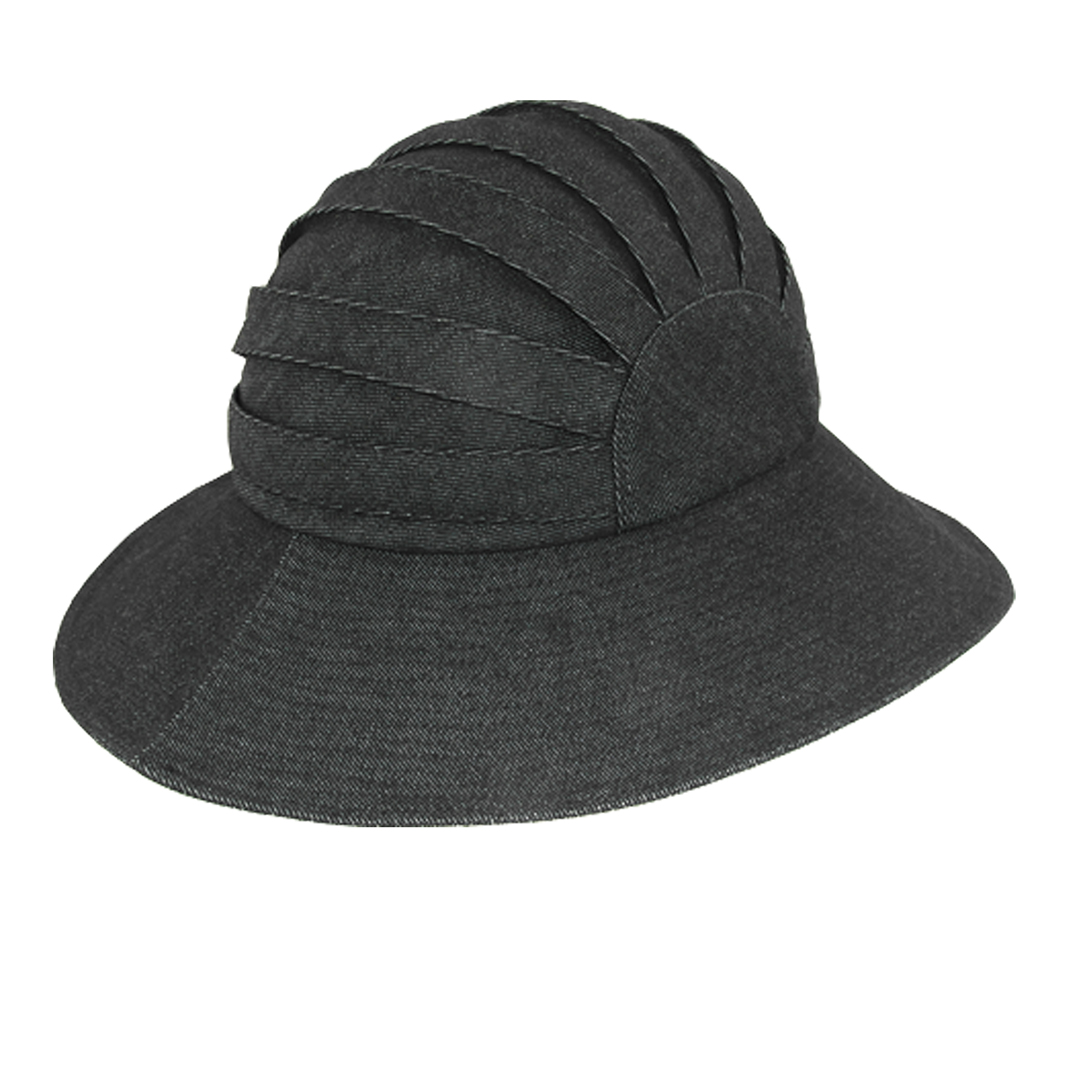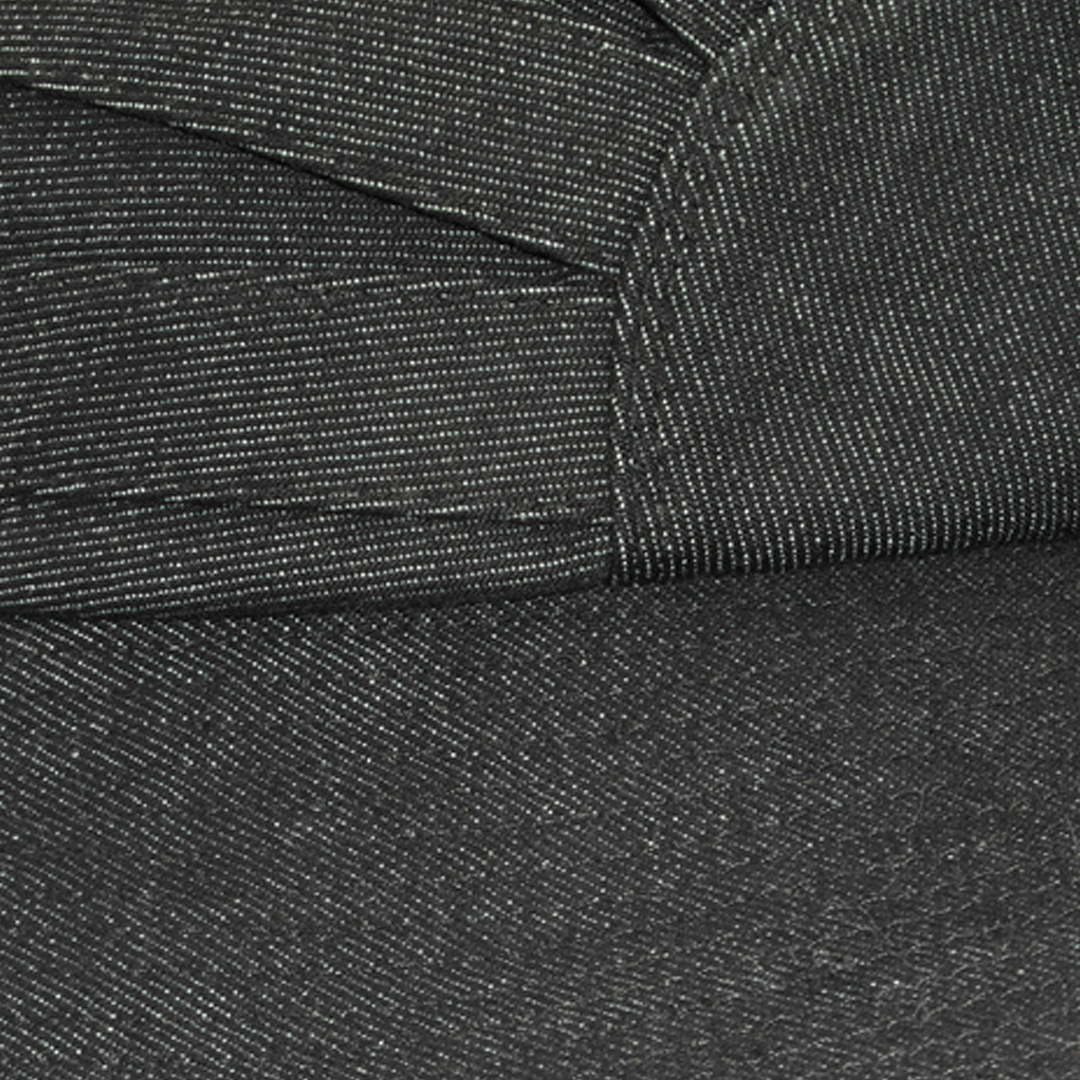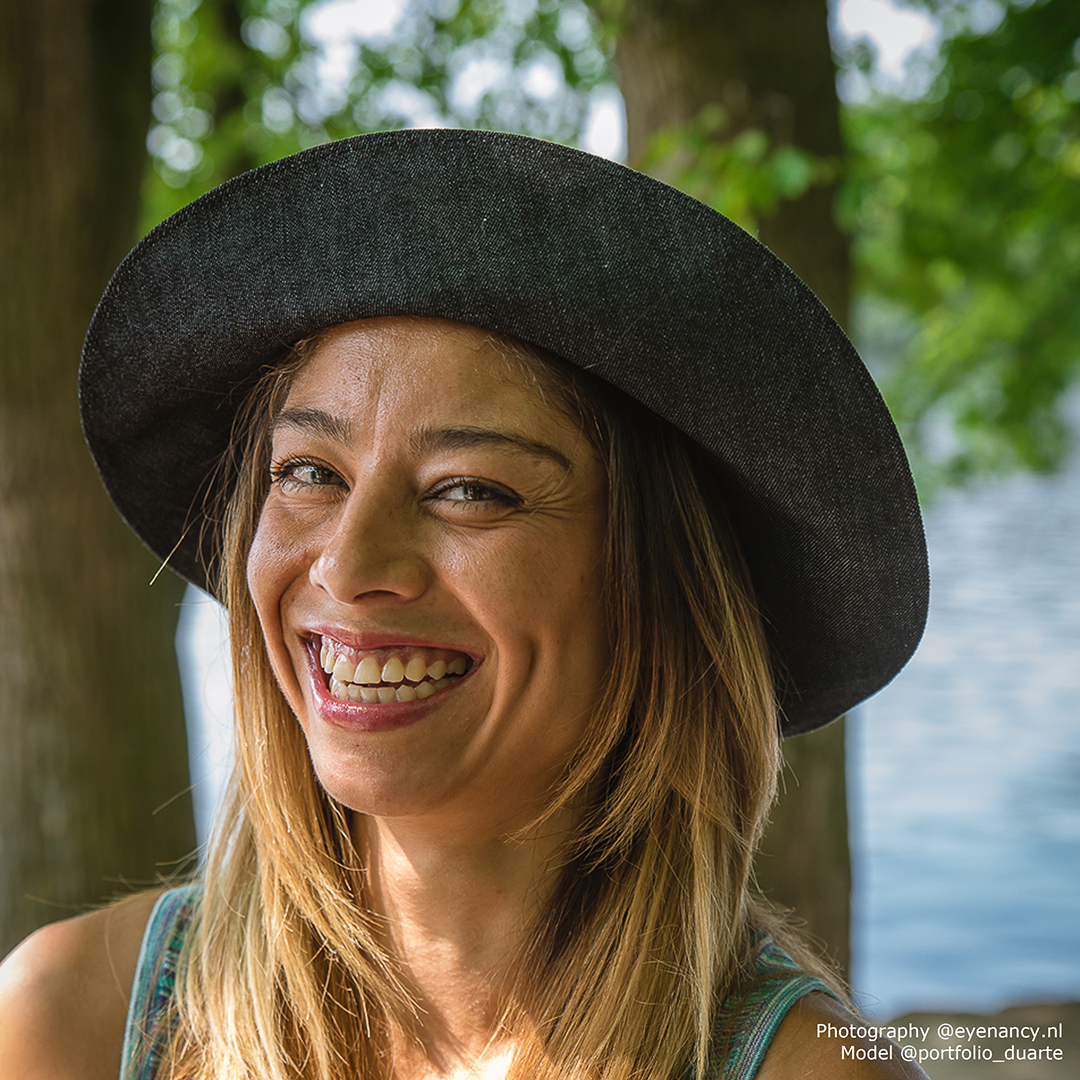 overview
-handmade by Judith
in Amsterdam, EU
-made to order
-online only
A soft hat, made from deadstock post consumer denim, with a broad brim measuring 8.5cm. The hat is unlined so that the pleats can do their work, but can be lined if you prefer. Because of the pleats you can choose if you want to wear the hat deep into the face, like on the picture, or wear it higher on the head by turning the hat for 1/3 giving it a slightly asymetrical feel. This hat can be washed by hand in a basin with luke warm water.

• 56 cm= S
• 58 cm= M
• 60 cm= L
• 62 cm= XL
• 64 cm= XXL
Further more you have:
• 1fA = one fits all, not bound to any size wearable by every size

Other sizes in centimeters are anything between 54cm en 64cm. In general these are custom made sizes often used for personal designs or unique pieces.
To be able to chose the right size it is important to be accurate when measuring your head, ideally you let somebody else do it.
Go to work as follows:
With the help of a soft centimeter, measure around the head, starting at the front approximately 1cm above the eyebrows towards, approximately 1cm above, the ears and over the biggest part of the back of your head( that little bump on the back of your head). Please see picture to give you an idea.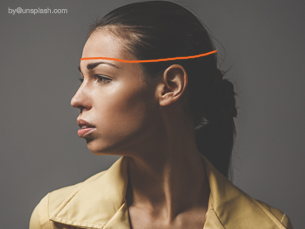 If you are not sure that you are measuring in the right way please contact me. We can set up a Skype meet, so that I can guide the measuring. A friend at your side to help would come in handy, but is not insurpurable.
Once measured you can read in the tab sizes which size you need to choose. Choose the size closest to your measured size.